Citibank & Virginia Marty,
Financial Center Manager cordially invite you to
Splash!
A spectacular art exhibition featuring current works by Hans Feyerabend
Please join us for cocktails & hors d'oeuvres Thursday, June 21, 2007, 6:00 - 8:30pm
Key Biscayne Financial Center, 84 Crandon Blvd.
Please RSVP by June 14 •
Image: School of Fish, oil on canvas, 2006, 36" x 48"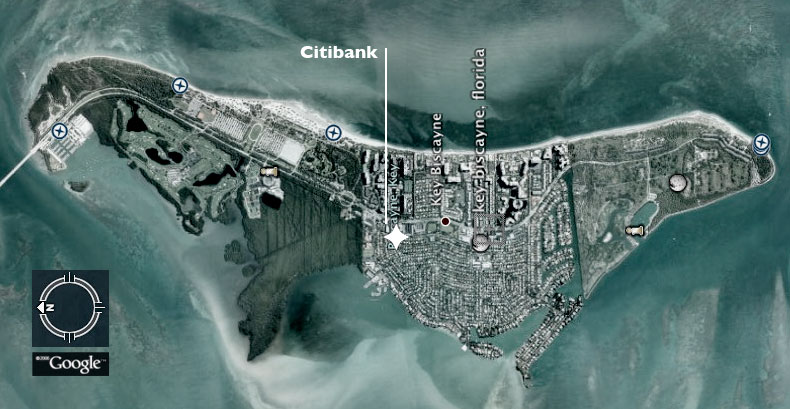 Hans Feyerabend - statements

Ancient legends, medieval fairies, timeless beasts, and contemporary office clerks are some of the leading subjects in the works by German painter, Hans Feyerabend. Each painting captures the essence of a specific moment with a host of kaleidoscopic facets.

The portrayals demand abandonment of "seeing as usual". They are their very own reality. A world, in which formal relationships of colors and shapes combine in equilibrium to hold the paintings together and to give them their unique quality. The balance of conceptual forms and depicted subjects lends the paintings their inner tension, and giving rise to powerful compositions.

The paintings start as an open process of overlaying abstract configurations. Through the techniques of addition and subtraction, figurative scenes emerge. The work is further developed by superimposing more recognizable images, creative instinct, and formal laws of visual composition. The traces of the painting's origins are not concealed in the finished piece. Comparable to geological processes of layering and deterioration, the paintings evolve into their one-of-a-kind character.